Select your B. Ready curated travel pack

Shop unique a la carte items to customize your pack

Unbox your personal travel
ready pack

Make cherished memories
on your travels
Start Building Your Pack
What's in a B. Ready Travel Pack?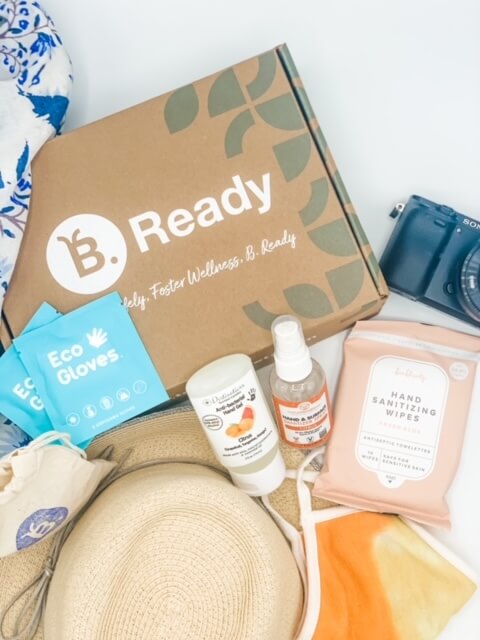 Our packs contain travel essentials such as:
Made in the USA Cotton Face Covering — 100% Cotton face mask with 2 fabric layers, and a pocket insert for optional filter.
Personal Travel Sized Hand Gel — Made from US spirit distilleries, contains 62% ethyl alcohol with added moisturizers, vitamins, and citrus essential oils to protect skin. Your hands will feel silky smooth
Antiseptic Towelettes — Alcohol-free, featuring gentle safe and effective ingredients, for both skin and surfaces, kills 99.9% of germs.
Paraben Free Natural Surface Spray — Stronger than regular hand sanitizers with 70% alcohol, safe for hands and non-porous surfaces, scented with citrus essential oils.
Eco-Gloves Disposable Gloves — BPA, phthalate, and latex free, anti-germ, and 100% biodegradable and compostable.
At B. Ready we are travelers, wanderers, dreamers. So, we recognize the kindred spirit of the American traveler, your desire to sojourn to places both near and far, sometimes for a weekend, sometimes for important business, sometimes for a long-awaited journey. But travel has changed. Now we talk of "the new normal" and wonder more about travel needs and safety while out and about, Maybe this new awareness is a good thing.

Our customizable B. Ready Cruise and various Travel Packs are curated sourcing made-in-USA, socially conscious, and thoughtfully sourced travel safety products.

Our standards are for quality products that are free of fillers and chemicals. They happen to be good-for-the-earth and good-for-the-small-business-owner. Our packs are curated for your needs and wellness while traveling. Things like personal and special sanitation, climate and sun protection, insect repellent, and virus prevention and protection. We've thought of everything for you - with quality, natural products.

When you travel you want to be safe, to be protected from germs, from too much sun, from critters that bite and sting. Safety isn't expensive, it's priceless.

B. Ready to travel safely. B. Ready for what we have in store.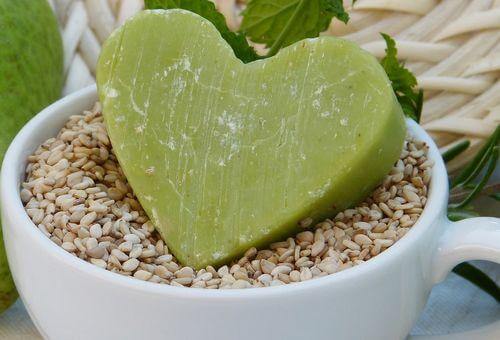 About B. Ready
Our standards are simple yet bold. We are supportive of small businesses so our Travel Safety Packs' products are made in the USA.
Read More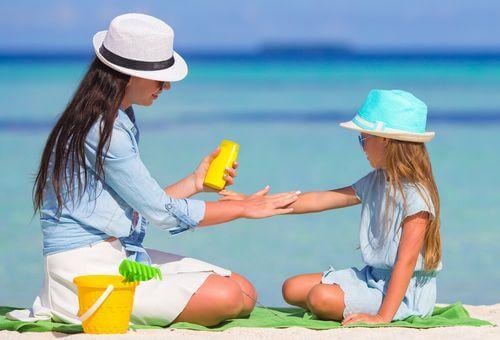 Our Products
Our products are thoughtfully sourced and socially conscious. Natural, no harmful fillers, organic fabrics, wellness minded. Safe for you. Safe for your family.
Shop Safety Products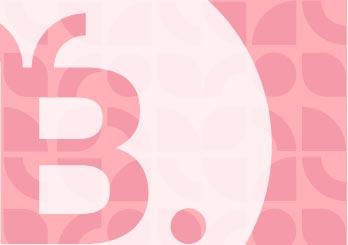 B. in Touch
Questions about our travel safety products? Need help with an order or gift? Have travel influencer inquiries?
Reach out...
Contact Us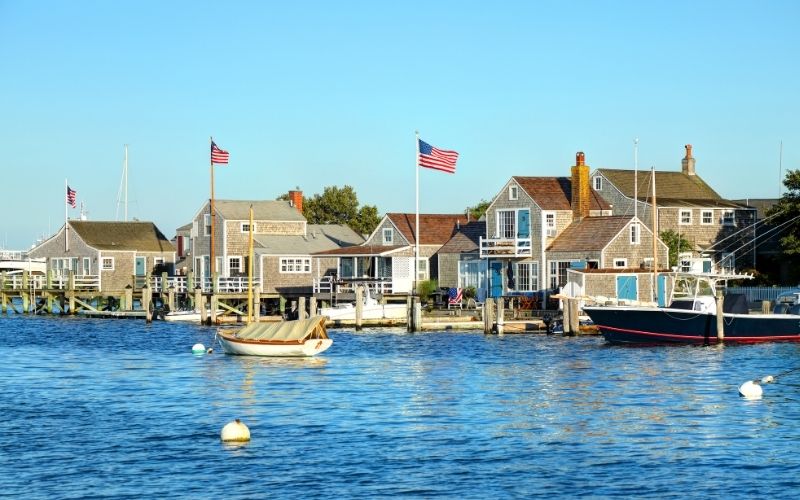 06 June 2021 By B. Ready Travel Staff
Summer 2021: Nantucket Island

"I can almost smell the clean salty breeze on the ferry to Nantucket!" you think subconsciously as you make vacation check lists for a long overdue trip to Nantucket Island. With travel restrictions due to COVID-19 lifting and vaccinations a reali...
Continue Reading
B. Social
Part of the adventure of travel is the planning, the dreaming, the imagining.
Follow along as we share inspiration for your next voyage. Explore well. Get Travel Ready!